Despite the relatively high focus given to patients in Intensive Care Units (ICUs), more than 40,000 ICU deaths (and a great many non-fatal injuries) occur every year due to diagnostic errors, alone. Feldman & Pinto's Philadelphia Intensive Care (ICU) Malpractice Lawyers have held ICU doctors and other ICU professionals legally accountable for negligently caused injuries and deaths.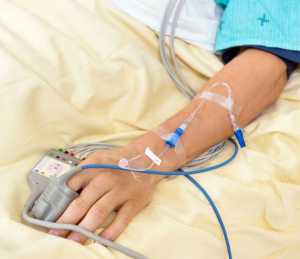 Diagnostic errors account for a full 25% or more of total ICU deaths. Missed diagnoses of heart attacks, strokes, pulmonary embolisms, pneumonia, and serious infections comprise the bulk of these diagnostic errors, according to an authoritative study conducted by Johns Hopkins University School of Medicine.
Several types of medical malpractice other than diagnosis errors cause additional ICU injuries and deaths.
Here are some examples of ICU medical negligence:
Medication errors (dosing, administration, allergies, interactions, wrong medication) and failure to detect and respond to effects of medication errors
Negligent insertion and monitoring of IVs and catheters
Failure to follow sterilization and sanitation procedures and protocols
Negligent record-keeping
Failure to order needed surgery or delay in needed surgery
Ordering of wrong and harmful treatment or negligent administration of treatment
Negligent use of equipment or failure to maintain equipment
Negligent training and monitoring of ICU staff
Inattentiveness of ICU staff (often due to fatigue and sensory overload from alarms)
Inadequate establishment and enforcement of alarm protocols
Negligent monitoring of patients
Failure to order indicated tests and negligent interpretation of test results
Negligent failure to detect complications
Negligent failure to detect inadequate post-anesthesia and post-surgery patient recovery
These instances of negligence, and more, can cause life-threatening medication reactions, the worsening of illnesses or conditions, dangerous infections, heart attacks, strokes, brain injuries, paralysis, coma, or death.
When an ICU nurse, doctor, technician, or other medical personnel or staff negligently causes a patient's injury or death, these individuals may be held legally responsible in a medical malpractice lawsuit. Our Philadelphia Intensive Care (ICU) Malpractice Lawyers also pursue actions against hospitals, surgical centers, and other healthcare entities that may be found liable for injuries and deaths caused by their own negligence or by the negligence of their employees.


Feldman & Pinto: Philadelphia Intensive Care Malpractice Lawyers
Feldman & Pinto's Philadelphia Intensive Care (ICU) Malpractice Attorneys and Medical Malpractice Lawyers have more than two decades of experience fighting for the rights of patients who were injured by medical negligence in an ICU or by other types of medical malpractice. If you were injured or one of your family members has died as a result of ICU or other medical malpractice, contact our ICU malpractice lawyers today to schedule a free consultation about your case.