Philadelphia Personal Injury Lawyers
Feldman & Pinto has been providing quality legal services to the greater Philadelphia community for nearly 30 years and has established a nationwide specialty practice focusing on preventable drug induced injuries.  Our lawyers have served in leadership positions in the Philadelphia Mass Tort program and have been appointed plaintiffs' liaison counsel by the court in Paxil, Xarelto, Topamax, Hydroxycut, Risperdal, Roundup, Reglan, Elmiron, Essure, IVC , Zantac Phen-Fen, and Yaz.  Our lawyers have also served in leadership positions in the local bar and trial lawyer associations.
Feldman & Pinto is among the premier personal injury firms in the country.  Our lawyers have devoted their entire practice to fighting for the rights of individuals and families struck by tragedy as a result of personal injury and wrongful death.
We have achieved numerous multimillion-dollar settlements and verdicts for our clients.  But we derive the greatest satisfaction from knowing that we improve our clients' lives by obtaining justice from the parties responsible for their suffering.
Personalized and Skillful Representation
The lawyers at Feldman & Pinto have helped litigate thousands of cases in the Philadelphia Mass Tort Program to a successful conclusion.
We work with teams of lawyers located across the country in order to provide our clients with the most experience counsel and to take advantage of the best legal talent available.  We also work with the finest medical professionals to evaluate our clients cases and direct the litigation to their advantage.
We're Recognized Leaders
Feldman & Pinto has been given Philadelphia Tier 1 Ranking in Personal Injury Litigation -- Plaintiffs by U.S. News – Best Lawyers® "Best Law Firms" since 2010. Two of our attorneys have been named by Super Lawyers as top-rated Philadelphia attorneys every year since 2005, and have earned national recognition from Best Lawyers® since 2006.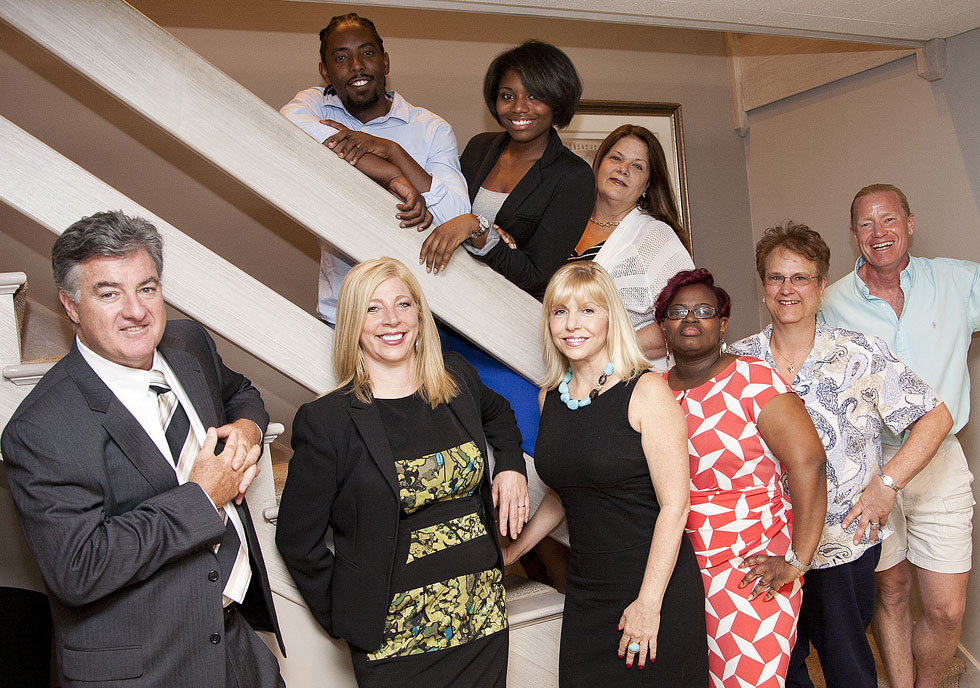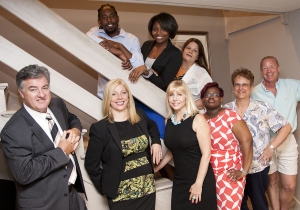 Our lawyers have served on boards of the:
Philadelphia Bar Association
Philadelphia Trial Lawyers Association
Pennsylvania Trial Lawyers Association
Pennsylvania Bar Association's Board of Delegates
All of these institutions strive to provide:
access to justice in the courts, and
pro bono legal services for people who are unable to pay for these services
Our Philadelphia personal injury lawyers have also served on the Philadelphia Bar Association's Judicial Selection Committee. This committee evaluates judicial candidates to ensure that they are qualified for the position.
Feldman & Pinto is the First Philadelphia Trial Law Firm Owned Exclusively by Women
Feldman & Pinto was the very first Philadelphia trial law firm exclusively owned by women. It is one of only a small number that exist today.
Attorney owners Laura Feldman and Rosemary Pinto, along with attorney J. Bradley McDermott, provide every one of their clients with an unbeatable combination of:
extraordinary skill
decades of experience
superior knowledge
compassionate dedication
From the time they founded the firm, Laura Feldman and Rosemary Pinto have shown a special and unswerving commitment to providing high quality legal representation to people who could not otherwise afford legal assistance. We charge no fees up front and receive payment only after we successfully complete your case. If we do not obtain a settlement or verdict in your favor, you will not be responsible for any costs or expenses we incurred
Our clients are women, men, children, and families injured as a result of another party's negligence or a dangerous and defective product.
Our personal injury attorneys take on a limited number of cases so that we can give personal and thorough attention to each. Together, attorneys Feldman, Pinto, and McDermott have obtained numerous multi-million dollar settlements and verdicts and achieved justice and an important sense of closure for their clients.
We're Civic Minded
Feldman & Pinto is proud to be one of the most civic minded law firms in Philadelphia.
To support our clients' and employees' communities, our personal injury lawyers take active roles in:
politics
public service, and
funding of charitable institutions
Our lawyers teach at local law schools. We also receive frequent requests to lecture other lawyers on how to become better trial advocates.
Public Interest
Public interest law has been a very important part of Feldman & Pinto's practice over the years. Most of our clients do not have the money to hire a lawyer. These clients depend on attorneys who will represent them without charging a fee up front. We place great importance on providing the highest quality professional services to these clients (most of whom were seriously injured) without regard to their ability to pay. We hope that this may help to even the playing field between the individual and corporate America.
In 2008, attorney Laura Feldman chaired the Philadelphia Bar Association's Public Interest Section. This section promotes the interests of association members who address the legal needs and rights of:
The Public Interest Section provides continuing legal education to its members. It also strives to educate and involve the entire bar in issues affecting the public interest. The section provides a forum for:
new ideas in public interest law
new directions in volunteer service, and
new public-private ventures to benefit disadvantaged populations
As a result of her work with the Public Interest Section, Ms. Feldman is very familiar with the free legal services available to Philadelphians. Our lawyers volunteer their services to protect the rights of clients with no ability to pay. This pro bono work enables us to ensure that more people get the legal help they need.
Political Activity
Feldman & Pinto also advocates for the needs and interests of our clients through active engagement in the political process. We support candidates, campaigns, and political organizations committed to judicial fairness. We support those who dedicate themselves to keeping the courts open and accessible to all citizens, regardless of their:
Philadelphia Personal Injury Lawyers
Fighting for You
Feldman & Pinto's Philadelphia personal injury lawyers aggressively fight for the justice our clients deserve. For dedicated and compassionate protection of your legal rights, please contact us to schedule a free consultation about your case. Even if our firm cannot assist you, we will help you find the right lawyer for your needs.