When you are thinking about hiring a Philadelphia Medical Malpractice Lawyer, you may be going through one of the most difficult times of your life. You have been made seriously ill or a family member has died, and you fear that a doctor or other health professional is at fault.
We can be at our most vulnerable when we are ill or injured or have reason to worry about our health. Too often, our good health and even our lives depend on high quality care from doctors, nurses, and hospitals.
We want to feel that we can trust our doctors. The same is true of the lawyers we hire to represent us after a doctor's negligent mistake causes us harm.
Each Philadelphia Medical Malpractice Lawyer at Feldman & Pinto has successfully represented clients injured by medical negligence or mistake for over 20 years. Our breadth of experience—and our extensive knowledge of both medicine and malpractice law—have enabled us to win cases other lawyers thought could not be won. When we accept a Medical Malpractice case, we dedicate ourselves to achieving the best possible result. You can trust us to do all that we can to obtain the compensation and satisfaction you deserve from the doctor or hospital that caused your injury.
1. Free Initial Consultation: Meeting with a Philadelphia Medical Malpractice Lawyer
If you believe you may have been harmed because of a doctor's, other medical professional's, or hospital's negligence or mistake, you will want to discuss the possibility of legal action with an experienced Philadelphia Medical Malpractice Lawyer. Feldman & Pinto's Medical Negligence Attorneys offer this opportunity free of charge to people who feel they have lost a loved one or have suffered their own illness or injury due to medical mistake or error. This cost-free consultation includes your first phone call to us as well as an in-person meeting at our office.
Because Pennsylvania Medical Malpractice lawsuits must be filed within a time period specified in the Medical Malpractice Limitation Statute (in most cases, 2 years from the time the malpractice/ injury occurred), this initial consultation should be scheduled as soon as possible after your injury or family member's death.
2. Gathering Important Information
One of the first things we will do when we meet with you is ask you about your injury, illness, or family member's death. We will also ask why you believe a medical error or mistake may have been responsible. Before we meet, we may ask you to sign an authorization allowing us to obtain any medical records you do not have in your possession. Our lawyers may also want to look at any relevant documents or papers you do have, so we ask that you bring them along when you meet with us.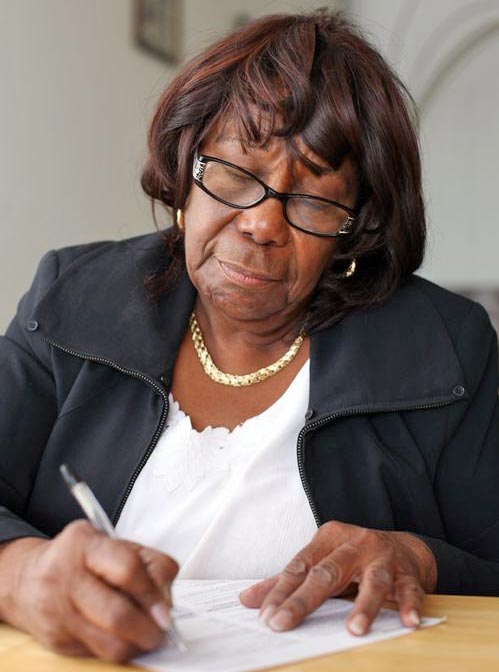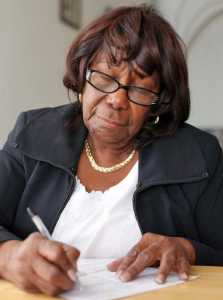 These papers include:
any medical records you may have
letters or emails from doctors or hospitals
medical bills
medical insurance papers
letters and other correspondence from insurance companies
We also ask that you prepare a list of the medical professionals, hospital, and/or clinic involved and a list of the medications you have been taking. Please also write down anything you can remember about your medical problem and what you think went wrong. We will listen carefully to your story to help us determine whether you may have a valid medical malpractice or negligence claim against a doctor, nurse, other health professional, hospital, and/ or clinic.
Not all mistakes or errors made by doctors or hospitals are considered Medical Malpractice. After hearing your story and reviewing your medical records and other relevant documents, we will determine if your situation meets the requirements of a Medical Negligence claim and assess your chances of winning a malpractice lawsuit. These determinations will generally take place after the initial meeting. The extra time we take to decide whether to accept your case is also free of charge.
3. Accepting your Philadelphia Medical Malpractice Case
When we accept your medical malpractice case, we will ask you to sign a Contingent Fee Agreement. This contract/ agreement states that you will not have to pay Feldman & Pinto any attorneys' fees unless and until we get a trial verdict or out-of-court settlement in your favor. If you do not win, you do not pay us anything for our time. For this reason, we are careful to accept only those cases we feel have a reasonable chance of success. The amount of attorneys' fees we receive will be a percentage of the amount you are awarded at trial or receive in a settlement agreement. This percentage will be stated in the Contingent Fee Agreement.
4. Court and Filing Costs and Experts' Fees
As we work on your case, we will be required to pay certain costs related to the filing and pursuit of a medical malpractice claim. These costs may include fees paid to experts needed to establish your claim and charges for filing your case and serving notice of your claim on doctors and other defendants.
We will ask you to reimburse us for these costs at the end of your case only if we win your case. If we do not win your case, we do not charge you for any of these costs.
5. The Next Step
After we have agreed to represent you and you have agreed to hire us as your Philadelphia Medical Malpractice Lawyer, we will advise you of the next steps in the process, answer any questions you may have along the way, and keep you informed about the progress of your case.
We will give your case personal and customized attention, employ carefully chosen and trusted experts to prove your case, and put our extensive resources to work in fighting for you. Contact our Philadelphia Medical Malpractice Lawyers today to schedule your free consultation.