Our Philadelphia opioid addiction lawyers are investigating cases for possible litigation by individuals who became addicted to opioids after using prescription opioid painkillers. Use of opioids prescribed by physicians for chronic pain often degenerates into addiction—and the consequent use of illegal street opioids, serious injury, and even death.
(In addition to personal opioid litigation as described below, Feldman & Pinto's opioid litigation lawyers also offer representation to governmental entities (counties, municipalities, etc.), hospitals, insurance companies, and labor unions.)
Opioid Addiction Lawsuits by Individuals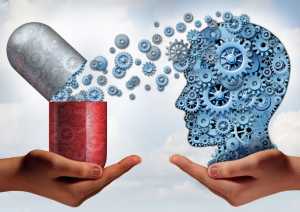 Patients prescribed opioids for chronic pain can easily become addicted to these substances. The addiction and its resultant actions (such as opioid misuse due to increasing opioid dependence) frequently lead to serious injury and death.
The U.S. opioid crisis, declared a public health emergency in 2017, has steadily proliferated since the 1990s, when pharmaceutical companies began to flood the market with the painkillers.
Our Philadelphia opioid addiction lawyers may allege that injuries sustained by people who developed opioid addictions after use of prescription opioids resulted from:
opioid manufacturers' aggressive marketing that downplayed opioid risks and exaggerated opioid pain-killing benefits to physicians prescribing these drugs
physicians' resultant over-prescription of opioids and prescription of opioids for longer than safe periods
patients' resultant dependence on opioids and misuse of these substances after addiction
Parties that may be legally responsible for individuals' opioid addiction and resulting injurious effects include opioid manufacturers and marketers that engaged in this misleading marketing.
Prescription Opioids

Examples of prescription opioids that may have led to patients' addiction and resulting injuries include:
Lorcet (hydrocodone)
Lortab (hydrocodone)
Methadone
Morphine
Opana
Oxecta
OxyContin (oxycodone)
Percodan (oxycodone)
Roxicet (oxycodone)
Roxycodone
Vicodin (hydrocodone)
Illegal Opioids

Illegal opioids that may be resorted to by people addicted to opioids through prescription medications include:
Street names include:
H
Horse
Junk
Smack
Skag
Skunk
Mack
Brown Sugar
China White
Cheese
Street names include:
Big O
Hop
Gum
Black Stuff
Block
Medical Malpractice Liability for Opioid Addiction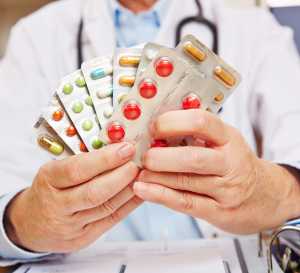 Physicians may also be liable for patients' opioid addiction and resulting injuries. Medical malpractice related to opioid addiction can occur when a doctor:
fails to ascertain and consider a patient's history of and tendency to develop addictions before prescribing pain medication
prescribes pain medication stronger than necessary for a patient's pain
prescribes pain medication for longer than necessary
fails to monitor the patient for opioid dependency and signs of addiction
Opioid Addiction Multidistrict Litigation (MDL)
In December 2017, the Judicial Panel for Multidistrict Litigation formed an opioid MDL, sending more than 180 federal government opioid addiction cases to an Ohio judge.
Feldman & Pinto also offers representation to governmental entities, hospitals, labor unions, and insurance companies to recover excess costs incurred as a result of the opioid epidemic. Learn more about this non-individual opioid litigation at Pennsylvania Opioid Litigation Lawyers.
Contact our Philadelphia Opioid Addiction Lawyers

If you or a family member developed an opioid addiction following use of prescription opioid medication, you may be entitled to compensation for injuries that resulted from that addiction. Our Philadelphia opioid addiction lawyers would like to investigate the facts of your case to determine if you may have a valid claim for damages. Please contact us today for a cost-free consultation.
Feldman & Pinto has joined the fight against the growing opioid epidemic.
*For additional information about the dangers of Fentanyl and Fentanyl lawsuits, see Philadelphia Fentanyl Pain Patch Lawyers.