Feldman & Pinto's Philadelphia Hernia Mesh Complications Lawyers are evaluating hernia mesh injury cases from people who suffered dangerous side effects from hernia mesh devices. Hernia mesh is a medical device that surgeons use in the repair of patients' hernias. Alternate terms for hernia mesh devices include:
Abdominal surgical mesh
Hernia repair mesh
Hernia surgical mesh
Hernia repair surgical mesh
Surgical hernia mesh
Hernia mesh patches
Hernia mesh implants
Hernia surgical mesh implants
Brand names and manufacturers of hernia mesh patches include:
Physiomesh® (made by Ethicon, a subsidiary of Johnson & Johnson)
Ethicon Physiomesh® / Ethicon Hernia Mesh / Ethicon Physiomesh® Flexible Composite Mesh
Composix Kugel Hernia Mesh / Composix Kugel Mesh (made by Davol, Inc., a subsidiary of C.R. Bard)
Ventralex Hernia Mesh (C.R. Bard)
Sepramesh (C.R. Bard)
3DMax (C.R. Bard)
PerFix Plug (Davol / C.R. Bard)
Parietex Plug and Patch System (made by Covidien, acquired by Medtronic)
Symbotex (Covidien)
Surgipro (Covidien / Medtronic)
Atrium C-Qur Hernia Mesh (made by Atrium Medical)
C-Qur Hernia Mesh (made by Maquet, a subsidiary of Getinge Group, which acquired Atrium Medical in 2011)
Complications / Side Effects of Hernia Mesh Surgical Devices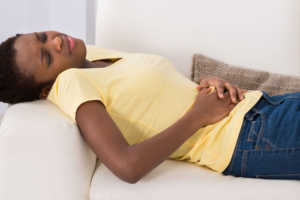 Surgeons utilize hernia mesh implants in the repair of ventral and inguinal hernias. A ventral hernia is a hernia (bulge of tissue through an abnormal opening) in any part of the abdominal wall. An inguinal hernia is a hernia in the groin area involving the protrusion of tissue through the inguinal canal (a passage in the abdominal wall through which the spermatic cord of a man or the round uterine ligament of a woman pass).
A wide range of serious complications is associated with employment of mesh implants in both types of hernia surgery. The nature of surgical mesh injuries may depend not only upon whether the repaired hernia was ventral or inguinal, but also upon the use of:
coated versus un-coated mesh
absorbable or non-absorbable mesh
mesh made from biological versus synthetic material
Some of the many complications / injuries sustained by patients who undergo hernia repair surgery utilizing hernia mesh patches include:
adhesions (internal scar tissue that forms abnormal connections between tissues)
bowel obstruction
loss of a testicle
fistula (abnormal connection between hollow organs or blood vessels)
abnormal liver function
kidney (renal) failure
meshomas (bunched-up or contracted hernia mesh patches made from synthetic material that can migrate to different parts of the body)
reopening (recurrence) of hernia
infections
 Feldman & Pinto's Philadelphia Hernia Mesh Complications Lawyers file lawsuits against manufacturers of hernia mesh devices that cause these serious injuries. Our Philadelphia Wrongful Death Attorneys offer representation to the family members of patients who have died from hernia mesh complications.

One of the most dangerous complications related to use of hernia mesh devices is infection. Hernia mesh infections can be severe and even deadly.
Serious hernia mesh infections most often occur when surgeons use hernia patches made of synthetic rather than biological material, such as:
Ethicon Physiomesh®
Ethicon Physiomesh® Flexible Composite Mesh
Atrium C-Qur Hernia Mesh
C-Qur Hernia Mesh
Learn more about hernia mesh infections. If you have sustained an infection after hernia surgery involving a hernia mesh implant, please contact our Philadelphia Hernia Mesh Infection Lawyers / Attorneys for assistance.
Hernia Mesh Lawsuits
Philadelphia Hernia Mesh Complications Lawyers commence law suits against hernia mesh manufacturers, alleging that the designers and producers of hernia mesh implants / patches:
designed, produced, and sold a defective product that is unreasonably dangerous to hernia surgery patients
did not subject hernia mesh devices to adequate safety testing
intentionally sought forms of FDA market approval that allowed them to avoid adequate safety testing
did not adequately inform consumers and physicians of the dangers of surgical hernia mesh
Ethicon Physiomesh® Flexible Composite Lawsuits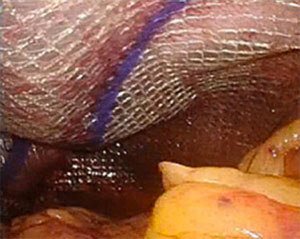 Ethicon, a subsidiary of Johnson & Johnson, voluntarily recalled its Ethicon Physiomesh® Flexible Composite hernia mesh from the global market in May 2016. The withdrawal followed the company's own review of studies showing the device had higher than average rates of hernia recurrences and reoperations.
Ethicon used synthetic, non-absorbable polypropylene to manufacture its Physiomesh® Composite devices. The polypropylene was coated on both sides with a thick layer of absorbable material, which prevents the mesh from incorporating into the patient's abdominal wall. This enables the hernia mesh to migrate, with potentially serious consequences.
In addition to hernia recurrences and operations to repair recurrent hernias that result from this defect, complications from this hernia mesh include:
adhesions
obstructions
migration of mesh material
contraction (shrinkage) of mesh material
serious infections
chronic pain and swelling
Contact a Philadelphia Hernia Mesh Complications Lawyer
The Philadelphia Hernia Mesh Complications Lawyers / Attorneys at Feldman & Pinto file legal actions against the manufacturers of hernia mesh products that have caused patients serious harm. Our Philadelphia Medical Malpractice / Medical Mistakes Attorneys also bring lawsuits against doctors / physicians who negligently perform or order surgery utilizing these products. If you were injured or one of your loved ones has died due to use of surgical hernia mesh, please contact our firm today to schedule a free evaluation of your case.