Our Philadelphia JUUL E-cigarette vape injury lawyers are evaluating cases involving serious injury or death from use of JUUL e-cigarettes. JUUL is an e-cigarette / vape manufactured and marketed by JUUL Labs. JUUL users attach battery-operated cartridges shaped like USB flash drives to pods containing a liquid, modified-salt form of nicotine, which is heated and then inhaled in aerosol / vapor form.
Since 2014, e-cigarettes have been the most commonly used tobacco product among young people in the United States. JUUL e-cigarettes, in particular, have been the most frequently purchased brand of E-cigs since 2017. This market share grew seven-fold in 2018. According to at least one study, JUUL's extraordinary increase in e-cig market share was primarily due to its aggressive youth-targeted social-media advertising on Twitter, Instagram, and YouTube.
Terminology associated with JUUL e-cigarettes and e-cigarettes, generally, includes:
JUULing
JUUL
JUUL vaping
JUUL e-cigarettes
JUUL pods
JUUL e-cigs
JUUL e-cigarette devices
Vape
Vapes
Vaping
Mods
Hookahs
E-hookahs
Vape pens
Tank systems
ENDS (electronic nicotine delivery systems)
False and Misleading JUUL Advertising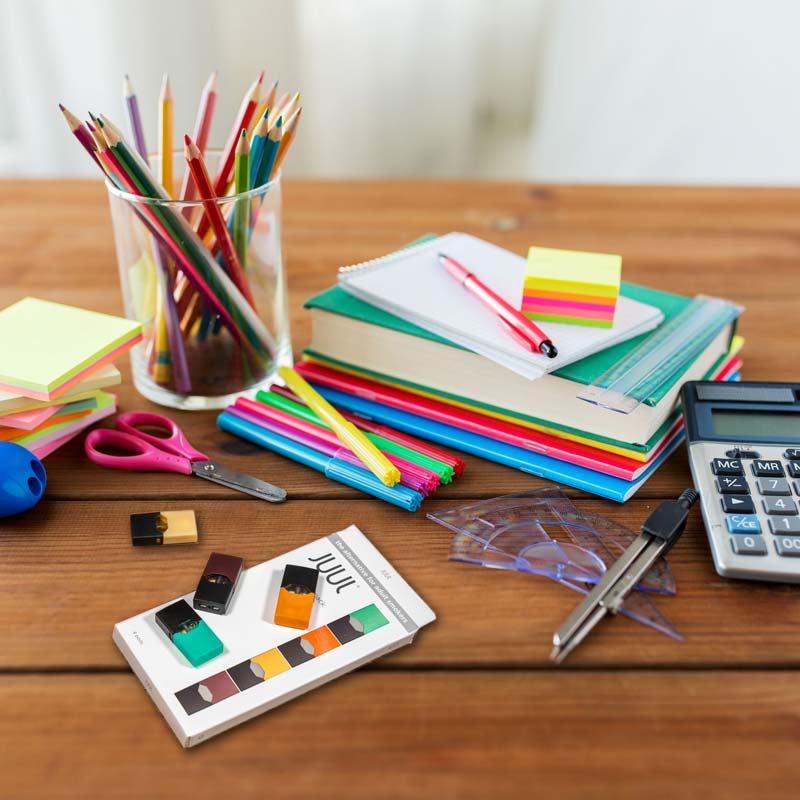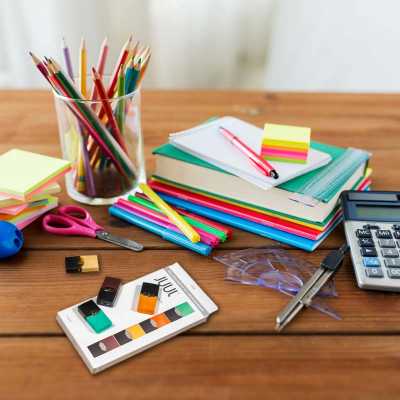 JUUL markets JUUL vapes as a safer alternative to cigarette smoking. While e-cigarettes expose users to fewer harmful chemicals than traditional cigarettes, they pose some additional dangers, especially to young people who have never smoked. JUUL contains a potent level of nicotine that far surpasses that of cigarettes and a host of additional dangerous chemicals.
None of this is mentioned in JUUL's youth-targeted advertising. Youth are thereby led to believe that JUUL is not harmful.
JUUL Labs also falsely claims to have only targeted adults with its advertising, by stating that minors are denied access to JUUL's website. Youths who are denied website access, however, are added to JUUL's email advertising list, through which they receive JUUL advertising materials. In addition to its youth email promotions, JUUL has also advertised to children, adolescents, and young adults through Instagram, Twitter, and YouTube. This advertising frequently employs youthful models and situations appealing to young people.
The promotions sent to youths under the legal smoking age include discounts for JUUL "starter kits." They also tout JUUL's variety of candy-like, fruity flavors and colorful pods, both of which are specifically designed to attract young users, including very young children. JUUL's easy-to-conceal size and absence of smoking odor further attract school-age children and teens.
JUULing Dangers / Side Effects
Contrary to the false and deceptive advertising claims made by JUUL Labs, JUUL is anything but a "safe alternative" to cigarettes. In 2018, the U.S. Surgeon General issued a strong warning about the dangers of e-cigarettes, and JUUL e-cigarettes, in particular. According to the Surgeon General, "a typical JUUL cartridge, or "pod," contains about as much nicotine as a pack of 20 regular cigarettes." This dangerously high level of nicotine is released quickly into a user's bloodstream and often results in a level of addiction far greater than that associated with traditional cigarettes.
Nicotine, especially at the high levels inhaled through e-cigarettes, can damage the development of a child's or adolescent's brain. The brain of a young adult or child is far more vulnerable to the effects of nicotine than the brain of a mature adult.
JUUL vapes / e-cigarettes are linked to other serious health-damaging side effects, including:
heart attack
seizures
COPD (chronic obstructive pulmonary disease)
asthma
severe nicotine addiction
nicotine toxicity
pneumonitis
pneumonia
wrongful death
JUUL Vaping / E-Cigarette Lawsuits
Individuals and one state have filed legal actions against JUUL Labs. Lawsuits brought by Philadelphia JUUL E-cigarette vape injury lawyers may allege that JUUL Labs:
manufactured and marketed an unreasonably dangerous product
produced and marketed a product they knew or reasonably should have known can result in serious injury to users' health
falsely advertised JUUL vaping pods as a safer alternative to cigarettes
intentionally downplayed, in its advertising, the dangers and potency of nicotine in JUUL vapes
intentionally engaged in false and deceptive advertising specifically targeting young people, including middle-schoolers and teenagers
intentionally encouraged the use of JUUL pods by young people, including those under the legal smoking age
failed to warn consumers of the serious side effects associated with vaping JUUL e-cigarettes / pods
caused nicotine addiction in young JUUL users
Contact our Philadelphia JUUL E-cigarette Vape Injury Lawyers
If you or your child has suffered injury or death after using JUUL vaping pods, you may be entitled to compensation from the manufacturer. Contact our Philadelphia JUUL E-cigarette vape injury lawyers, today, for a cost-free assessment of your case.